1800s
Early pioneers noticed the powerful, predictable marine winds that blew through the Van Duzer Corridor, the lowest point in Oregon's Coast Range.
Lindsay Robbins, a pioneer who was also a musician, is credited with the naming. He found the winds evocative of a wind harp, or Aeolian harp, and a village named Eola was incorporated at the southern tip of the ridge that straddles the 45th parallel.
Vines arrived in the Willamette Valley in the mid 1800s, but they were not the celebrated French pinot grapes for which the Valley is known today; they were table grapes grown for eating.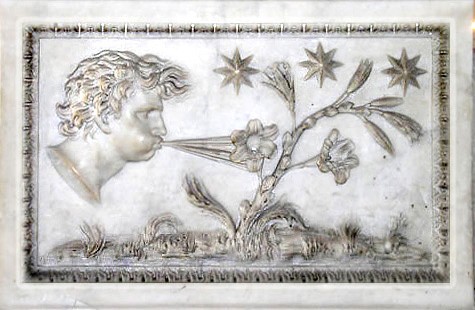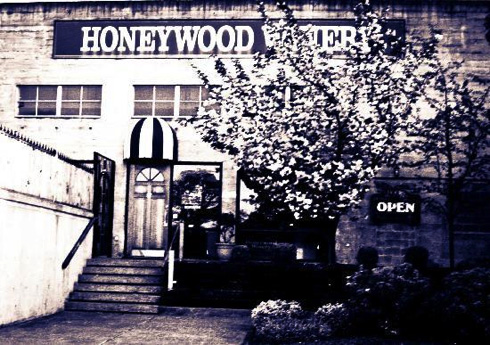 1933
Almost at the moment Prohibition was repealed, The Honeywood Winery began operating in Salem in late 1933. It has been operating continuously ever since.
1960s
But it was the 1960s that saw the Vitis Vinifera revolution begin in Oregon. Richard Sommer planted Hillcrest Vineyards in the Umpqua Valley in 1961. The Willamette Valley began to take off in 1965 when David and Diana Lett planted the Eyrie Vineyards, and Charles and Shirley Coury established Coury Vineyards. Dick Erath soon followed, planting in 1969.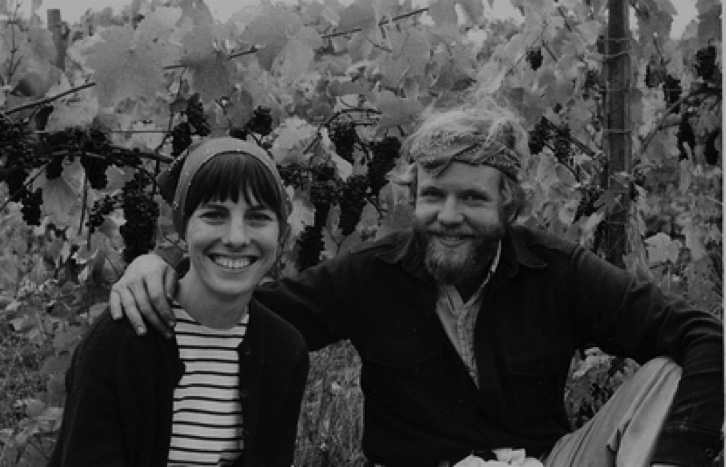 David and Diana Lett of Eyrie Vineyards, the first to bring Vitis Vinifera to the Willamette Valley in 1965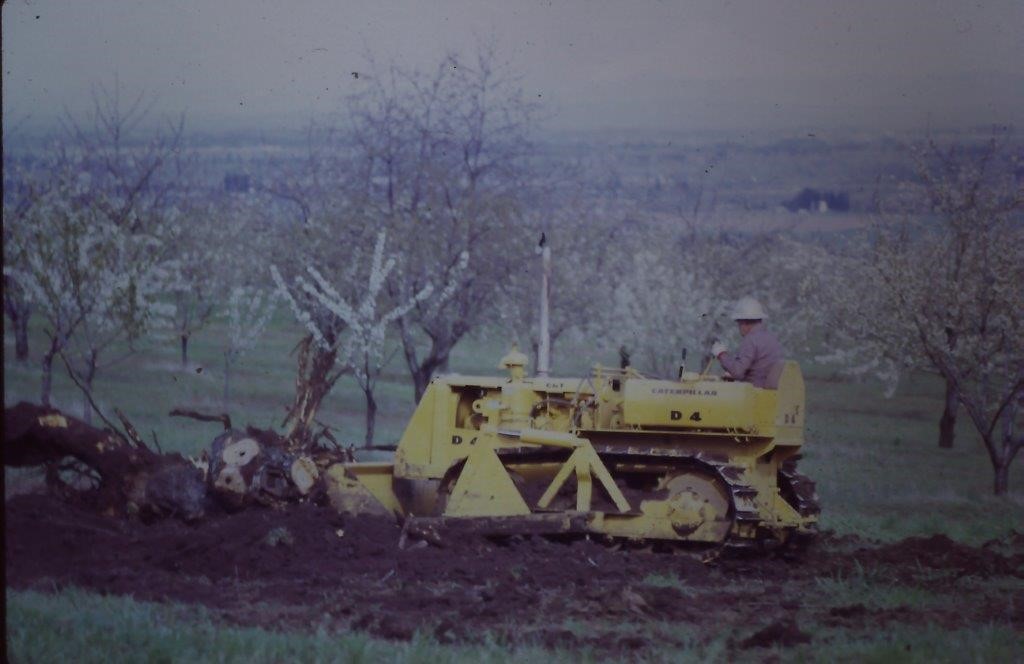 Don Byard clearing the cherry orchard in 1973 that would become the Eola Hills Vineyard.
1971
Vinifera grapes made their way to the Eola-Amity Hills in 1971, when Jerry and Anne Preston planted Amity Vineyards.  A year later, Bill Cattrall began planting Cattrall vineyard.  In 1973, Don and Carolyn Byard planted Eola Hills Vineyard, and Jim and Connie Feltz established Feltz Vineyard.
1976
The first winery in the region was bonded in 1976 by Myron Redford and Janis Checchia who purchased Amity Vineyards in 1974.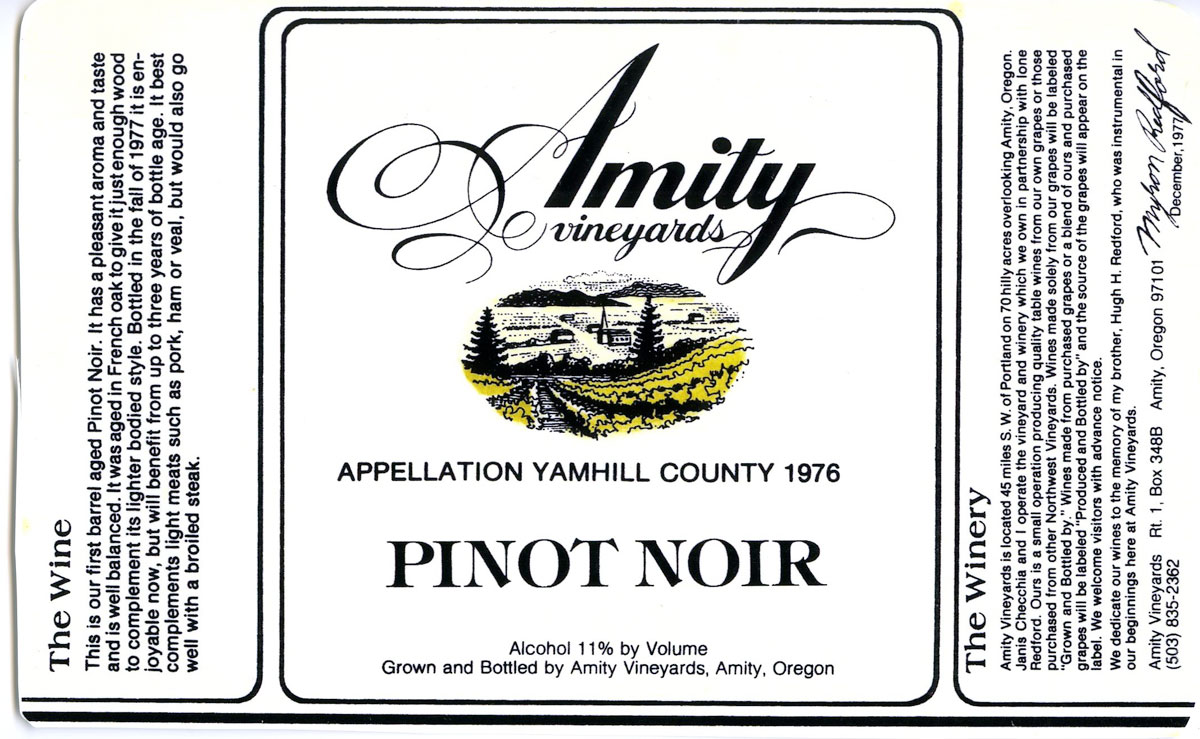 The first commercially released vintage of Amity Pinot Noir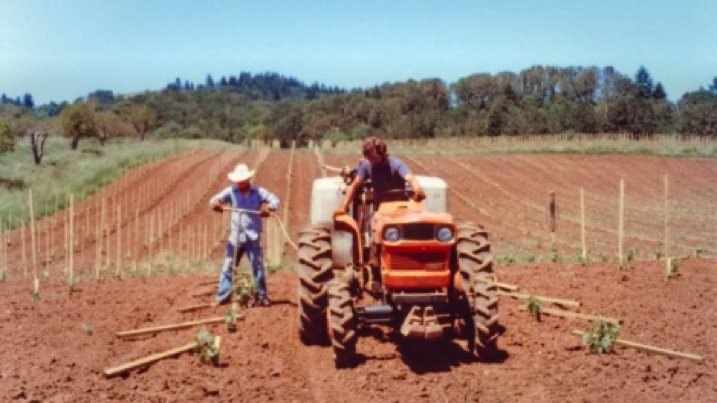 Vic Winquist and Ted Casteel planting Bethel Heights Estate in 1978
1977
By then, the ball was rolling.  Bethel Heights began in 1977 and Stangeland in 1978.
Former Bethel Heights owners Vic Winquist and Ron Seely went on to plant the Seven Springs, Temperance Hill, and Witness Tree vineyards, and plantings were begun at what are now Canary Hill, Elton Vineyard, Orchard Heights and Zenith Vineyard.
1983
By 1983, 273 acres were under vine in the Eola-Amity Hills, but only two wineries –Amity (owned by Myron Redford) and Hidden Springs (located on the Eola Hills vineyard) – were producing wines commercially.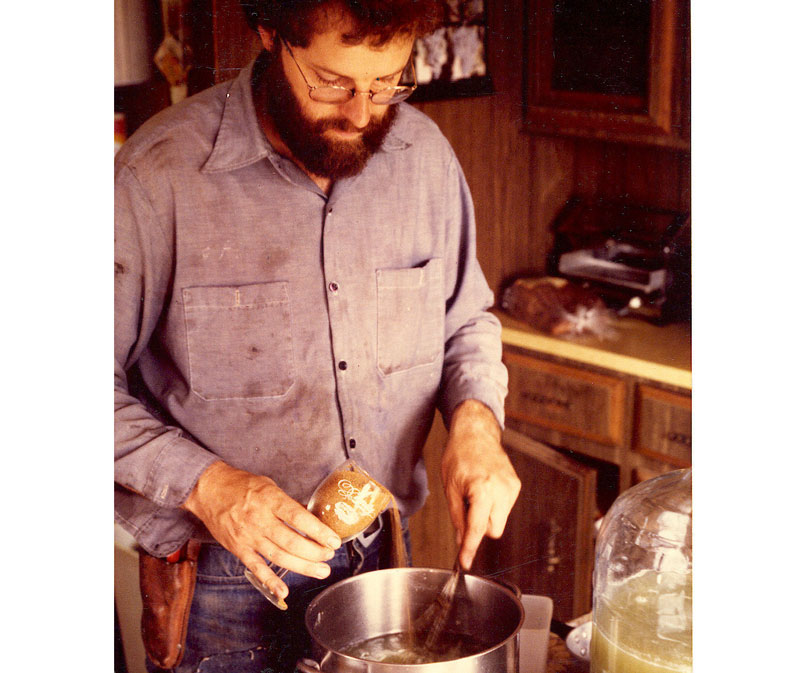 Myron Redford, winemaker for Amity, one of only two wineries in the region at the time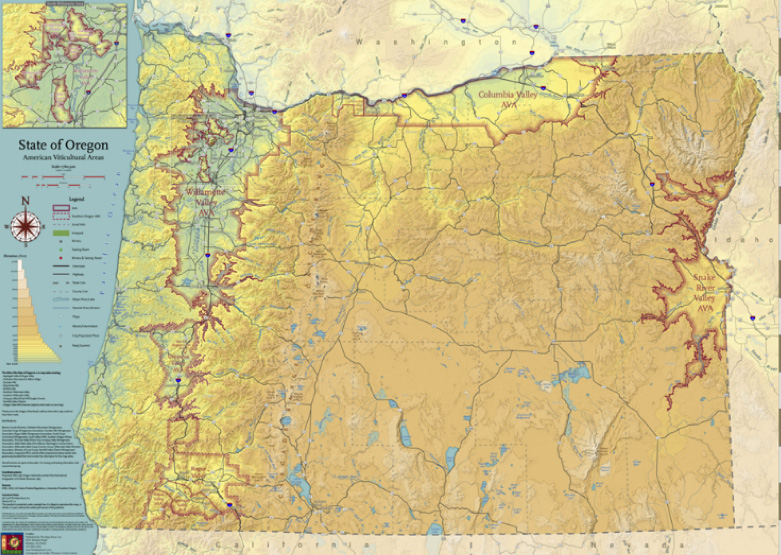 1984
In 1984, the Willamette Valley was defined by the government as an American Viticulture Area (AVA).  By this time, 273 acres were under vine in the Eola-Amity Hills with four wineries in operation.
1985
In 1985, a group of wineries and vineyards, led by Tom Dumm, founder of Glen Creek Winery, now known as Orchard Heights Winery, set out to define their region. They formed the Eola Hills Winegrowing Region.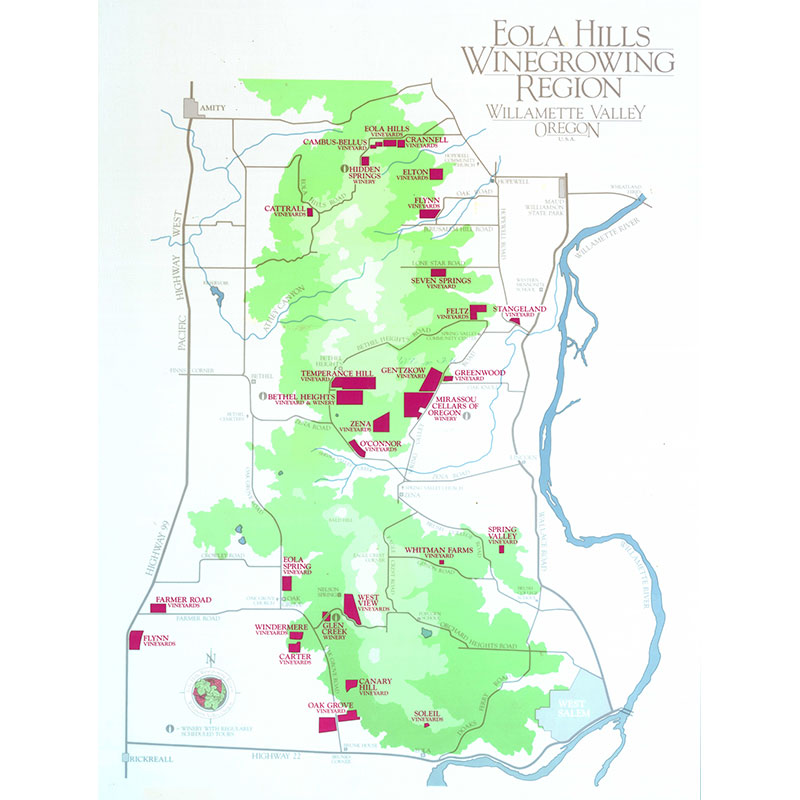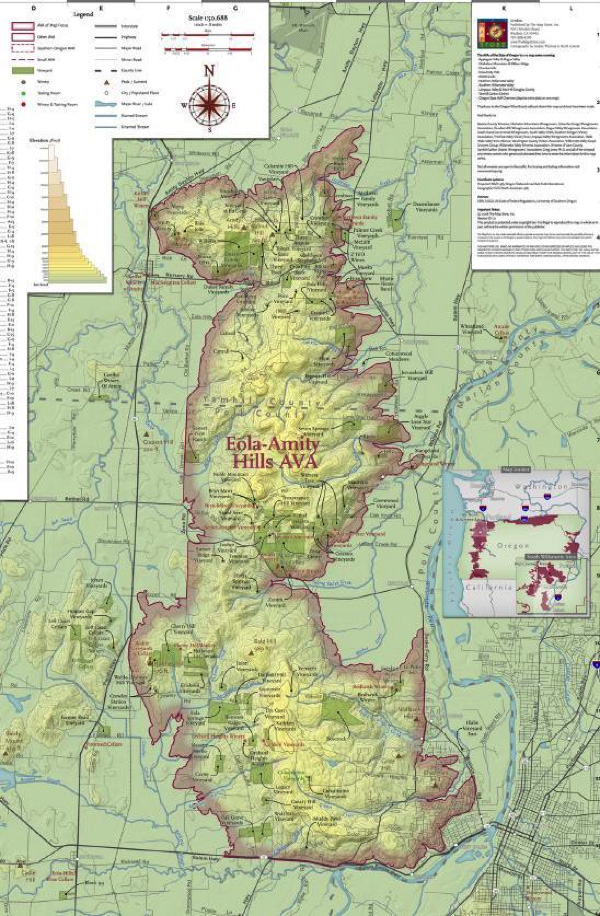 Myron Redford, winemaker for Amity, one of only two wineries in the region at the time
2006
The Willamette Valley AVA encompasses more than 3 million acres and diverse soils and terrain. All of these factors influence which styles of wines can be grown, and inevitably, distinct sub-regions within the Willamette Valley began to be identified. Six of these received federal approval as new AVA's in 2005 and 2006, including the Eola-Amity Hills AVA in 2006.
Present
Today, the Eola-Amity Hills provides ultra-premium grapes for Pinot Noir sold by scores of wineries throughout the Willamette Valley and beyond. Pinot Noir may still be the headliner, but the AVA is also turning heads with its Chardonnay, Pinot Gris, and Pinot Blanc. Even Grüner Veltliner, Riesling, Gewürtztraminer, Sauvignon Blanc, and Gamay Noir are doing well.  Within the appellation, over 2,850 acres are planted and 30 commercial wineries are now producing wine in the region.